VIP July 21 – 23, 2020
Retreat July 23 – 26, 2020
COLORADO
Breakthrough – Build Exceptional Business
BE THE ONE YOUR RESULTS REQUIRE
Elite Business Retreat
PRIVATE INVITE ONLY
VIP July 21 – 23, 2020
Retreat July 23 – 26, 2020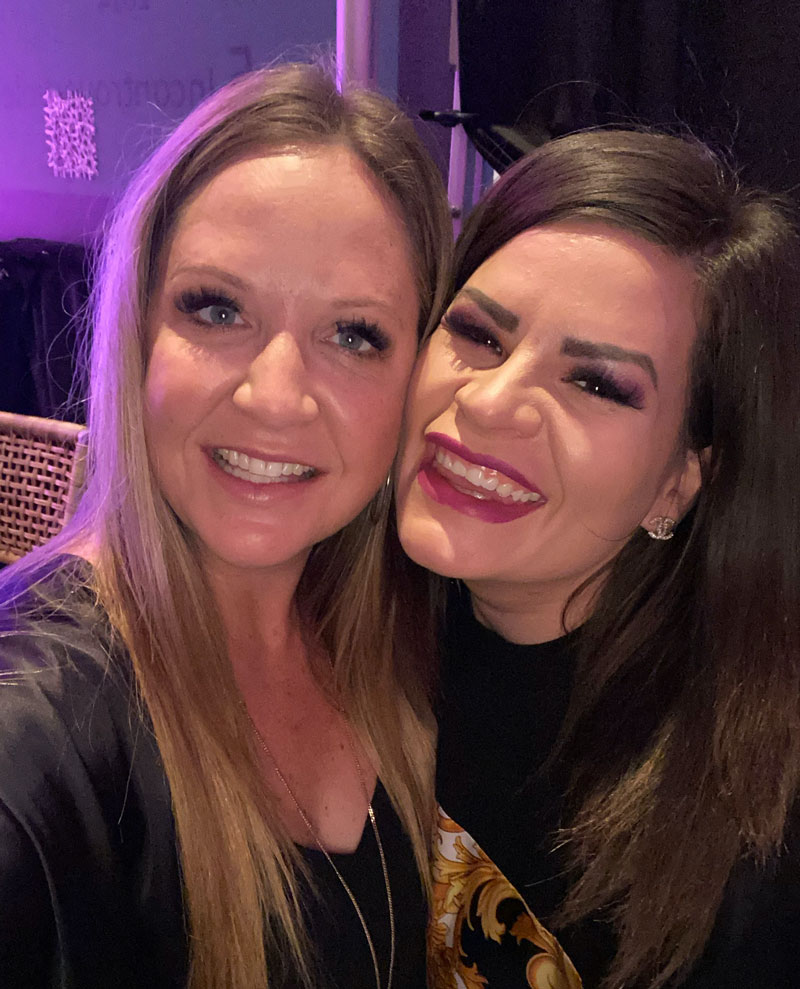 Danelle Delgado
Known as the "millionaire-maker", guiding the masses to build million-dollar minds and businesses online and off. Best selling author of "I choose joy" One of the most sought after female speakers on marketing, sales, online business strategy, communication, and personal development in the world.
Speaking to audiences 30k plus
Owner of multiple million-dollar companies
A single mom of 3, survivor
Jessie Lee Ward 
Jessie Lee is a heart-driven, culture-driven, women-focused, influencer-building multiple 7-figure annual earner verified by Network Marketing Pro's Hall of Fame. Jessie Lee has built a team of over 300,000 customers and 6,000 worldwide promoters. She is known for excellence and her genius system driven organizations duplicate like none ever created. Jessie Lee's MLM generic podcast The People's Mentor (www.jessieleepodcast.com) currently has over 700,000 downloads and counting. Jessie Lee is passionate about training, coaching, mentorship, rescuing animals, self-love, and empowering women to do anything they want. She is a daily example and reminder to always be unapologetically you.
What Would It Be Worth To You…
To have an abundance of confidence, an unending stream of foresight, mentorship, accountability and a fail-proof plan to put your dreams in motion?
My guess is you already know you ache for the team that will contribute to your next big win…so how do you know if this one is for you?
What Would It Be Worth?
To clearly define your message, brand and business
 To know and find your ideal paying clients
To create a social media system and following that converts consistently
 Building a sales funnel that efficiently captures and closes leads
Wondering how to create a money map that will provide for your family and freedom long-term
This is for you if:
You are ready to get results that are un-ignorable in both life and business
You are ready to monetize the knowledge and hard work you have put in
You are ready to join the league of elites who see their investments pay big dividends
You are ready to leave your excuses and fears behind and level up to live the life you are capable of
RETREAT SCHEDULE
July 8 evening – July 12 Noon
Travel and Hotel done individually (we share our suggested partners after application acceptance)
July 21 – 23 – Intensive training and excursion
Vip retreat plus 2 days small group business break down and build out with Danelle and Jessie Lee
More Details Follow with Acceptance of Application(s)
PRICING
INVESTMENT IN YOUR FUTURE:
VIP Retreat plus 2 days – $10,000
3 Day Retreat: $4,000
Two Payments: $2,500 (due by May 31).
Payments are due upon application acceptance.
I anxiously await serving completely those entrepreneurs ready to advance and enrich their entire lives from this day forward!