Breakthrough – Build Exceptional Business –
BE THE ONE YOUR RESULTS REQUIRE
PRIVATE INVITE ONLY – Elite Business Retreat
May 16-21, 2017 – Learn to Move the World In Your Favor 
with Elite Mentor, Business Strategist and Super Coach Danelle Delgado
LIVE in the prestigious location of Lake Como, Italy –  in an intimate setting with Never Before Experienced In-Depth Training to catapult your personal and professional results!
The question for you is…ARE YOU READY TO MONETIZE THE MILLION DOLLAR LIFE? If the answer is Yes, YOU MUST KEEP READING!
Breakthrough Strategies to Explode Your Online Presence – Dominate Sales – Become The Expert In Your Industry – And Build Your Bridge to Freedom!
Have you ever spent time wondering why so many people with little to no talent are making massive money, going on elaborate vacations and appear to do it with ease? Ever wondered what are the secrets they know that you don't?
Well, 99% of the secrets that helped all three of us go from broke and broken to business building genius are awaiting those who join us for four days of powerhouse training that WILL FOREVER change your entire life when applied!
The Secret to Top Performers in the Business World Revealed:
The Power of the MASTERMIND ALLIANCE – where two or more people work in perfect harmony for the attainment of a definite goal.
Ever wonder why the world seems to move in some people's favor and not in others? Or why people with less talent, create bigger results than those who have it? The Secret… The Mastermind Alliance…which has created some of the world's highest achievers and biggest wins in the worlds history. Why? Here are the top 3 assets to aligning with an elite mastermind:
Belief Is Greater In Numbers: We all aim to believe in ourselves, but the journey as a solo-preneur or lone survivor can quickly lead to defeat. But what if you could borrow the belief of other high achievers, what if you could be surrounded by a team of those who would hold you accountable to your next right step and be there to assist in your next big win? That is the power found in the mastermind…doubt is delayed and lost indefinitely. "Successful people have belief, Doubters collect failures" – Napoleon Hill
Borrowing Brain Power Accelerates The Ascent: The Mastermind allows one to borrow and use others' education, experience, influence and resources to carryout ones plans, most often creating more success in one year, than you could achieve alone in a lifetime.
Protection Against Failure: A Mastermind does not allow failure, quitting or excuses. When one is committed to participating to a team, rarely will one give in, give up or get out. This team is solution oriented and works to create ways, where there aren't any.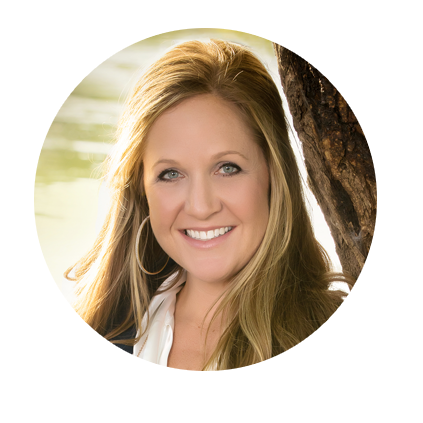 "Some people are lost in the fire, some people are built from it".  Arising from the fires of life, the now serial entrepreneur Danelle Delgado began her journey when faced with raising her three small children on her own. Forced to make a change she went from working three jobs, 80-90 hours a week and struggling to survive, to an award winning success in business by persisting her way in to align with with some of the world's most renowned business experts and gained them as her personal mentors.  After two years of high level learning with them she has built multiple high-producing income streams and become a skilled sales professional and elite mentor to numerous high performance entrepreneurs.
Over the past 7 years she has built multiple companies, done millions in sales and and even landed an appearance on NBC's The Apprentice in 2012 as a top sales earner and guest judge on the show. She has worked diligently to become a household name in the business consulting industry where she thrives helping companies and independents implement her sales, marketing and customer service techniques to maximize results and build profit. In 2015 she launched her 4th company, a Live Training event platform called Life Intended, that has brought leaders such as: Darren Hardy, publisher of Success Magazine, Grant Cardone, 5 Time NY Times Best-Selling Author, Todd Stottlemyre, 3 X World Series Champion, and beyond to Colorado to speak right along side her and put Denver on the map as a prime training location for elites in Business. Her company has quickly expanded globally with a Life Intended LIVE PLATFORM in Australia as well as with her multiple online training academies and elite retreats for high-earning entrepreneurs from St. Maarten, to Italy and beyond. She is one of the most highly regarded training experts in the industry and quickly becoming the go to female to train sales and business strategy world-wide.
She resides in Colorado with her three amazing kids twins age 8, and oldest age 9 where she works relentlessly to transform the lives of every driven entrepreneur and business professional ready to stop playing small and achieve their greatest potential both personally and professionally.
Life is not about success, it is about significance…and she is determined to be an advancer of all souls aching to make their dreams realities.
What Would It Be Worth To You…
To have an abundance of confidence, an unending stream of foresight, mentorship, accountability and a fail-proof plan to put your dreams in motion?
My guess is you already know you ache for the team that will contribute to your next big win…so how do you know if this one is for you?
This is for you if:
You are ready to get results that are un-ignorable in both life and business
You are ready to monetize the knowledge and hard work you have put in
You are ready to join the league of elites who see their investments pay big dividends
You are ready to leave your excuses and fears behind and level up to live the life you are capable of
This is also for you if you have ever struggled:
to clearly define your message, brand and business
to know and find your ideal paying clients
creating a social media system and following that converts
with sales… language, strategy or consistent success
building a sales funnel that efficiently captures and closes leads consistently
wondering how to create a money map that will provide for your family and freedom long-term
Accelerated Training To Elevate Your Life!
Now is the Time, This is the Place &
YOU ARE THE PERSON!
Retreat Schedule
More Details Follow with Acceptance of Application(s)
Tuesday May 16 – Sunday May 21 – Monday May 22 depart 9am
ELITE RETREAT PRICING
INVESTMENT IN YOUR FUTURE: INCLUDES ALL TRAINING and Materials, 6 Nights Accommodations in Lake Como at Villa, All Meals, Excursions – YES YOU HEARD ME CORRECT A WEEK ON LAKE COMO INCLUDED!
DEPOSIT DUE UPON APPLICATION ACCEPTANCE FOR ALL: $2000
Paid in Full Upfront by Jan 31 $5497 (plus deposit due at application) (save $1500)
Payment Option: Deposit due by Jan 31, Plus $2165/month Feb 15, Mar 15, April 15
SPOUSE/Legal Business Partner: Spouses are invited to join us for $3497
I anxiously await serving completely those entrepreneurs ready to advance and enrich their entire lives from this day forward!
Application Instructions
PAY CLOSE ATTENTION TO THIS SECTION: Please fill out the application, and then record a video answering the question below. Upload to YouTube – unlisted video and email link to ddelgado1125@gmail.com. After I receive your application and video you will be sent a payment form and release form to fill out and return immediately. When you application is approved the deposit or payment will be collected (starting Jan 1 and onward until the 16 are chosen).
Tell me in 4 min or less ONLY why you must be chosen to join me on the elite retreat. Plus you may add anything else you would like me to know before approving your application!
After intensely watching Danelle over the last 12 months, I decided within minutes, that I needed to be at The Elite Retreat. Little did I know, this experience would impact my life in so many ways. Not only did I learn business strategies, that I was so desperately needing, I met and bonded with incredible people that will continuously remind me of how leveling up is done. Danelle is high class coaching with real life application.
Lisa Kennedy
The Elite Retreat in St Maarten was an experience that anyone would dream of having. I invested in me by going to the retreat expecting to leave better than I came,  I got that and so much more. Danelle over delivered in advancing me personally and professionally. The training was one of a kind, which included her powerful teachings and knowledge from the Maddix Men. Secondly, her ability to help me create a vision and a plan for my business was astounding and I'm eternally grateful for her wisdom. Lastly, the memories we created as a group will be sacred and forever remembered. Investing in you will be the best decision you make, as it was mine.
Alexis Parris
I was lucky enough to go on Danelle's retreat in St Maarten this year and it was a life changing experience. Danelle not only pulled out all the stops but she made each and everyone of us feel special and she truly cares about people. She is an absolute pleasure to work with, and I know by continuing to work with her I have a bright future as I believe she is the best in the business! Mentors like her don't come along very often and I feel very lucky to have the chance to work with her.
Jade Marsh