Equipped To Advance – Trained To Produce –

Skilled For Profit
This is no doubt THE EVENT of the year…and we hope you are ready for your greatest personal summit yet.
Are you ready to create predictable results? Consistent profit? How badly do you want to win right now? What would change in your life if you were equipped to outsell your competition, deliver a marketing strategy none could ignore, or build a social media empire?  How would like look differently if time and money worked in your favor?
We have your answers, the battle-tested, proven success strategies you have been dying to know and implement! This is living a LIFE INTENDED…
This Is Advanced Training To Elevate Your Life!
July 28, 29-30, 2017
Calling all Entrepreneurs – Sales Professionals – Business Owners – Prepare to become the one your results require with Elite Mentor, Business Strategist and Super Coach Danelle Delgado – as seen on stages across the world with some of the greatest success stories of our time! Her results are unprecedented and being noticed by the world's most elite! As well as the Video Genius, Kate Pallot, who has attracted business from around the globe and the dominator of details and all things strategy, Amanda Hodgson.
"Danelle Delgado has an uncanny sense of how to dominate any industry! She will guide you on the ascent of lifetime and have you at elite status both personally and professionally in a hurry!"
Cory Calvin
LIVE in Albury, Wodonga, the heart of Regional Australia – exceptional business owners, sales professionals and entrepreneurs will gather to experience a three-day interactive training to prepare for profitability and expansion both in person and online!
Life Intended continues to astound audiences across the globe with its gatherings of elite training experts delivering insider information to help guide high-level entrepreneurs to collaborate, execute and elevate their skill sets and deliver monetized results. If you are ready to change the rate of your ascent and gain access to the business success secrets that most will never expose, this is the event you must attend. It's live, up-close and personal and slated to out-do them all!
"At the beginning of 2015 I decided to 'GO BIG' with my company. Although I acquired more contracts and was building a team of employees, it was utter chaos (and bleeding money)! After I started training with Danelle in January of '16, I have learned the organizational and leadership skills necessary to expand and have more than Tripled MY INCOME this year alone (and we're not done yet)! I'm forever grateful, there is no better coach out there! From 30K a month, 1 year later working with her we have surpassed 100K/month consistently and rising! UNBELIEVABLE RESULTS! Thank you Danelle!"
Michele Rutt
INVALUABLE TRAINING CONTENT
How To Amass a Social Media Empire
Innovative Video Marketing Techniques
Essential Sales Techniques
Tools to Stand Out With Influence In An Over-Crowded Marketplace
Breakthrough Marketing Strategies to Explode Your Client Base
Master Your Time and Accelerate Your Productivity
To Turn Your Ideas Into Profitable Businesses
And So Much More!
Australia's Business Success Summit – Will Guide You To Build Your Bridge to Freedom!
"This event always draws some of the most driven professionals together, in one room and creates an unprecedented opportunity for anyone to connect with them and elevate, together!" – Kim Monkhouse, Entrepreneur
"Working with Danelle Delgado has been a prayer answered. I've taken her online course, flown out to her live events and even gone on her Elite Retreat and the results astound me.  My confidence has sky rocketed by immersing myself in her content daily, my business has expanded by learning from her the value of showing up big every day, and I now have access to great individuals in the business world because of her powerful network she has given me access to. Her level of expertise and attention to detail is set apart from everyone else in her field. I'm am blessed to call her my mentor, coach and friend and I will be eternally grateful for her leadership." 
Natacha Parris
LIFE INTENDED'S 2017 BUSINESS SUCCESS SUMMIT – AUSTRALIA!
Event Schedule
"Life Intended's events DELIVER EVERY SINGLE TIME! I will rearrange any life event to be sure I attend, for ROI this year has tripled my income and completely catapulted my personal results!" – Michele Rutt, Business Owner
Friday July 28 – 6 pm – 8 pm
A VIP Gathering including cocktails, hors d'oeuvres and LIVE connecting/training time, book signing, Q & A, head shots, pictures and more
 Saturday, July 29
8:30 am Doors Open
9:00 am – 12:00 pm Morning Session
12:00 pm – 1:30 pm Lunch Break
1:30 pm – 5:00 pm Afternoon Session
Sunday, July 30
8:30am – Doors Open
9:00 am – 12:00 pm Morning Session
12:00pm  – 1:00 pm Lunch Break
1:00 pm – 5:00 pm Afternoon Session
Cocktail Reception – All attendees welcome to join in
7:00 pm Mastermind Alliance
"From the brand new entrepreneur trying to navigate the challenges that will come their way to the seasoned veteran in business, Danelle's Success Summits bring the innovative tools and takeaways to equip every entrepreneur to take massive action and get the results they desire."
What Would It Be Worth To You…
To have an abundance of confidence in your sales skills, to have a credible and elite status online and fail-proof plan to create profit in the coming year?
My guess is you know how invaluable these skills would be for your future and you now have the team right here to show you how to create it.
This is for you if:
You are ready to get results that are un-ignorable in both life and business
You are ready to monetize the knowledge and hard work you have put in
You are ready to join the league of elites who see their investments pay big dividends
You are ready to leave your excuses and fears behind and level up to live the life you are capable of
This is also for you if you have ever struggled:
to clearly define your message, brand and business
to know and find your ideal paying clients
creating a social media system and following that converts
with sales… language, strategy or consistent success
building a sales funnel that efficiently captures and closes leads consistently
wondering how to create a money map that will provide for your family and freedom long-term
"Danelle's events deliver. She does not know how to operate at any level other than excellence. Her events inspire, motivate, equip, educate and astound people. Once you experience Life Intended, never again will you settle for less than the life you are capable of living, results will become your only option!"
Susan Manuello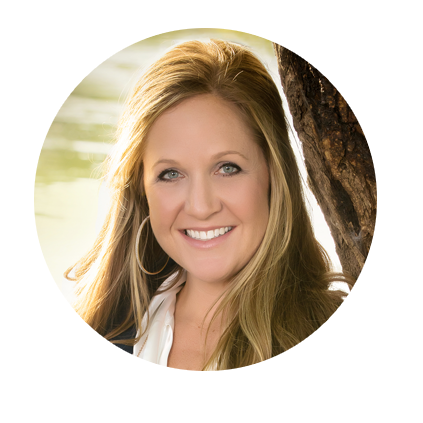 "Some people are lost in the fire, some people are built from it".  Arising from the fires of life, the now serial entrepreneur Danelle Delgado began her journey when faced with raising her three small children on her own. Forced to make a change she went from working three jobs, 80-90 hours a week and struggling to survive, to an award winning success in business by persisting her way in to align with with some of the world's most renowned business experts and gained them as her personal mentors.  After two years of high level learning with them she has built multiple high-producing income streams and become a skilled sales professional and elite mentor to numerous high performance entrepreneurs.
Over the past 7 years she has built multiple companies, done millions in sales and and even landed an appearance on NBC's The Apprentice in 2012 as a top sales earner and guest judge on the show. She has worked diligently to become a household name in the business consulting industry where she thrives helping companies and independents implement her sales, marketing and customer service techniques to maximize results and build profit. In 2015 she launched her 4th company, an entrepreneur Training platform called Life Intended, that has brought leaders such as: Darren Hardy, publisher of Success Magazine, Grant Cardone, 5 Time NY Times Best-Selling Author, Todd Stottlemyre, 3 X World Series Champion, and beyond to Colorado to speak right along side her and put Denver on the map as a prime training location for elites in Business. Her company has quickly expanded globally with a Life Intended LIVE PLATFORM in Australia as well as with her multiple online virtual training academies and elite retreats for high-earning entrepreneurs from St. Maarten, to Italy and beyond. She is one of the most highly regarded training experts and speakers in the industry and quickly becoming the go to female to train personal development, sales, online marketing and business strategy world-wide.
She resides in Colorado with her three amazing kids twins age 9, and oldest age 10 where she works relentlessly to transform the lives of every driven entrepreneur and business professional ready to stop playing small and achieve their greatest potential both personally and professionally.
Life is not about success, it is about significance…and she is determined to be an advancer of all souls aching to make their dreams realities.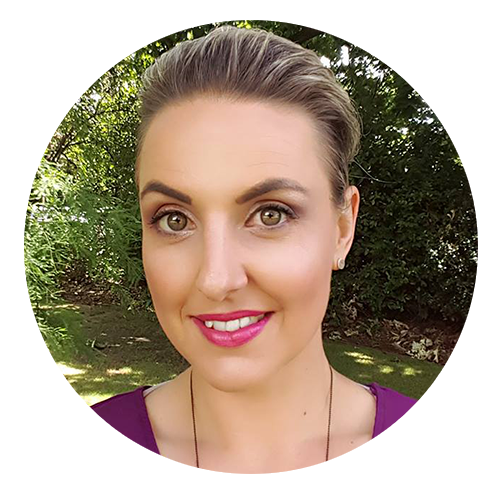 Amanda Hodgson, originally of Melbourne, Australia, has been a go-getter since she was born. A natural achiever, a deliberate success story in everything she attempts. From championing the basketball court and living a lifestyle of ultimate health that most only aspire to, to becoming every CEO's dream teammate for organized success, Amanda is a sought after mentor to elites in every industry.
Her business journey began on the corporate side of things where she ran a successful Remedial Massage company, incorporating both corporate massage and in clinic remedial massage. After moving to Albury NSW in 2006 she jumped head into assisting CEO's who ran high producing companies. Known as the "Queen of Details" and "Every Problems Best Fix" she quickly ascended into Business Management herself using her powerhouse skills to identifying critical growth areas and aide expansion, which  has made her an irreplaceable addition to her current positions. Alongside this, she is a brilliant connecter and networker that has risen quickly in her own ventures in the health and wellness industry.
In November of 2016 she catapulted to even greater heights in collaboration with CEO of Life Intended, Danelle Delgado's Elite Retreat Australia. The work she did there with high level elites landed her the position of Vice President of International Expansion for Life Intended Australia!
"Amanda is the connector, creative and innovator every company and independent must collaborate with. Look out world, this woman is on fire." CEO Life Intended, Danelle Delgado
Outside of business, Amanda is passionate about spending time with her family, amazing husband Rob, and two precious sons, exercising and has made a conscious effort to not forget to have fun along the way. What spoke to Amanda about the role at LI was Danelle's motto of 'leaving people better than we found them' and seeing her connect with people and showing them the path to the best versions of themselves. She's honored to be a massive leader in this powerhouse expansion team.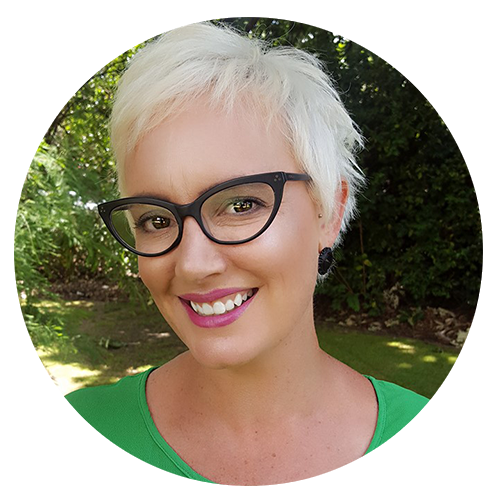 "Kate Pallot is a natural light, a conqueror and a truly dynamic leader in the business world. If you have not connected with this dynamo online or in person, you are missing out!" Danelle Delgado, CEO of Life Intended.
Starting out as a Registered Nurse, Clinical Nurse Specialist – Pediatric & Surgical Kate was bred to handle high stress situations and has always been ready for anything. Her job was the beginning of developing her skills as an overcomer, followed by the catastrophic loss of their 9 year old son to leukemia. Surviving what most parents pray to never experience traumatized her and understandably erupted in her a battle with anxiety, fear and doubt in all things. Day by day she began a new journey to overcoming and self-discovery which ignited her passion to serve others to breakthrough fears, to overcome life's hardships and become the more they had always been seeking. Book after book, training after training Kate plunged her way into the personal development world and began sharing her lessons in life online via live video. Her message caught on and many dreaming entrepreneurs began following her lead and stepping into their greatness through her online training bootcamp – EMBRACE YOUR FEAR. She broke away from nursing and the job life and became a full fledged entrepreneur as a highly successful network marketer as well as an online marketer and confidence coach.
She loves her new life as an entrepreneur where she can care for so many families and not miss anything of her own, incredible husband Danny (councilman in Victoria where they reside) and a beautiful daughter age 19 and handsome son age 7.
Kate loves the freedom she is blessed with everyday and will never lose her passion to share with others that having choices is a possibility for everyone not just for lucky people! She encourages every entrepreneur to "find the thing that aligns in your head, your heart, your gut and sets your soul on fire, and do more of that!!"
VIP Ticket: $547AUS
Pricing Includes:
FRI VIP EXPERIENCE – cocktails, hors d'oeuvres, LIVE Q &A,  Danelle's book signed, head shots/pictures, plus SATURDAY/SUNDAY two full days of intensive training, UP-FRONT VIP SEATING, lunch both days, elite collaboration and interactive business building with the experts
Summit Ticket: $397AUS
Pricing Includes:
SATURDAY/SUNDAY two full days of intensive training, lunch both days, elite collaboration and interactive business building with the experts
LOCATION DETAILS:
Event will be held at Huon Hill – 48 Reid Street, Albury, Wodonga, 3690, Australia
Overnight accommodations will be held at Qwest Wodonga please contact our incredible partners and travel advisors at
Elite Destinations – 

Katy Shane and Rhiannon Dunkley
Early Bird Rates Available Prior to July 1, 2017 and group rate available until blocked rooms are booked to capacity. 
Email requests for bookings can be sent to: 
elitedestinations@mtatravel.com.au or call Katy Ph. 0402 221 092 or Rhiannon Ph. 0401 882 761
If you are worried about "wasting" money on another training, I beg you to dive in LIVE with Danelle! I've spent thousands of dollars with other industry leaders trying to nail down what I was missing. Danelle will tell you the truth you need to hear in order to advance to the next level in life and business, regardless of where you are at. I came into her training with not a clue on what I wanted to actually build, and left with a foundation that will serve me for the rest of my career. She maintains the perfect balance between "tough" and "compassion" and will over serve you immensely. Do whatever needs to be done to learn from Danelle because she will help you conduct business in such a way that will attract you customers for life.
Kristen Gerzewski
Rarely in life do you find those individuals who beat the odds and create something so unique that lives will be changed forever because of them. Conquer she did, build a dynasty she will! This training platform is the place for every individual and entrepreneur looking to live their greatest potential.
Cory Calvin
I have only been working with Danelle for a few short months. It this small period of time I have seen my life be completely transformed. I have gone from being fearful, hiding, and not believing I have what it takes to live out my dreams, to being bold, confident and implementing her strategies on a daily basis. I have started a new business and am on fire with excitement for what my future holds. Danelle provides the knowledge, tools, and brilliance to assist others in reaching levels they may have doubted are possible. I had the privilege of participating in the Influencers Circle, and because of this, my life will never be the same. I am honored to call her my mentor and look forward to working with her for years to come. She is fueled by compassion, giving, greatness, and excellence. She has been an answer to prayer in my life, and is a true blessing to me and all who work with her.
Sarah Monares